University Admission Simplified
Brainlyne helps high school students apply to top universities through live social courses taught by experts from Harvard, MIT, Stanford, Yale, and more.
What Our Client's Say
About Chat App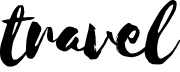 Sed perspicia unde omnis natuscis error sit volupt accusa doloremquey laudantium totam rem aperiam ses eaque quae denouncing

At vero eos et accusamus et iustoy dignissimos ducimus quies blanditiis praesentium voluptatum.

On the other hand we denounceeys with righteous indignate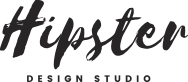 Nam libero tempore cum sole nobis eligendi cumque impedite

Ut enim ad minima veniam nostrum exercitationem corporis laboriosamc aliquid exea commodi conse

Quis autem vel eumr eprehenderit quinea voluptate velit esse quanihile molestiae consequatur vel illum qui dolorem eum fugiat quo
Decentralized transactions ready for your business.
What Our Clients Say About Our Solutions
Learn From The Best of The Best
Our team is led by passionate people from elite universities around the world. After creating your account, you will be assigned a personal counselor who will help you unleash your potential and achieve your goals.
Quis autem vel eumue reprehende quinea voluptate velit esse quamncy molestiae conse quatur rem
On the other handsc denounce with righteous indignation an dislikec men who are so beguileds the way.
Check Out
Exclusive
Features
We are ambitious
Brainlyne
Scholars
"As an MC scholar from Turkey, Buse was awarded The Kennedy-Lugar Youth Exchange and Study (YES) program provides scholarships for high school students to study for one academic year in the United States. YES students live with a host family, attend an American high school, acquire leadership skills, and engage in activities to learn about U.S. society and values; they also help educate Americans about their home country and culture"
"As a rising leader from the Morocco, Walid was awarded the Yale Young Global Scholars (YYGS), which  is an academic enrichment program for outstanding high school students from around the world. Each summer, students from over 130 countries (including all 50 U.S. states) participate in one interdisciplinary, two-week session at Yale's historic campus."
"As a High Honors scholar, Nouha was admitted to the seond best high school in the United States with a full scholarship. In fact, The Lawrenceville School is a coeducational, preparatory school located in the Lawrenceville section of Lawrence Township, in Mercer County, New Jersey, United States. Lawrenceville is a member of the Eight Schools Association, Ten Schools Admissions Organization, and a former member of the G20 Schools group."
"As a motivated MC scholar, Sara Guessouss was admitted to the THINK Global School with a scholarship. It is a traveling high school where you'll live in four countries per year, making unforgettable connections between your education and the world around you. TGS is a highly competitive school admitting only 12% of the applicants  every year."
"As a High Honors scholar, Taha Shaimi was admitted to Rivermont Collegiate a top 8% private school in the United States.  Rivermont Collegiate focuses on personalized learning and a small class size environment. The Upper School curriculum provides an increasing degree of choice and challenge as students progress."
"As High Honors scholar, Taha Shaimi was admitted to Rivermont Collegiate a top 8% private school in the United States.  Rivermont Collegiate focuses on personalized learning and a small class size environment. The Upper School curriculum provides an increasing degree of choice and challenge as students progress"
"As a High Honors scholar, Nouha was admitted to the seond best high school in the United States with a full scholarship. In fact, The Lawrenceville School is a coeducational, preparatory school located in the Lawrenceville section of Lawrence Township, in Mercer County, New Jersey, United States. Lawrenceville is a member of the Eight Schools Association, Ten Schools Admissions Organization, and a former member of the G20 Schools group."
"As a motivated MC scholar, Sara Guessouss was admitted to the THINK Global School with a scholarship. It is a traveling high school where you'll live in four countries per year, making unforgettable connections between your education and the world around you. TGS is a highly competitive school admitting only 12% of the applicants  every year."
"McGill University is one of the top Public universities in Montreal, Canada. It is ranked #31 in QS Global World Rankings 2021. McGill offers degrees and diplomas in over 300 fields of study, with the highest average entering grades of any Canadian university. Most students are enrolled in the five largest faculties,."
"Hobart and William Smith Colleges are private liberal art colleges in New York. They trace their origins to Geneva Academy established in 1797. The colleges were originally separate institutions – Hobart College for men and William Smith College for women – that shared close bonds and a contiguous campus. In 1943, William Smith College was elevated from its original status as a department of Hobart College to an independent college and the two colleges established a joint corporate identity"
"As a scholar, Fatima Zahra has been admitted to New York University which is ranked #30 in National Universities. She has received a full scholarship for her high potential and skills. NYU is ranked 19th in the Center for World University Rankings, 11th by QS World University Rankings, 22nd in the Academic Ranking of World Universities, 27th by Business Insider, and 30th by U.S. News & World Report. "
"Amine is a top scholar and leader who received a full scholarship to attend New York University in Abu Dhabi. As a strong applicant and candidate,  he is set to attend one of the best universities worldwide. Nationally, NYU is ranked 19th in the Center for World University Rankings, 11th by QS World University Rankings, 22nd in the Academic Ranking of World Universities, 27th by Business Insider, and 30th by U.S. News & World Report."
"Hafsa received a scholarship to attend Jacobs University Bremen. It is an international, private, residential, doctorate-granting research university located in Vegesack, Bremen, State of Bremen, Germany. It offers study programs in engineering, humanities, natural and social sciences, in which students can acquire bachelor's, master's or doctorate degrees"
"Mondir received a scholarship and offer from Minerva Schools at KGI, which is a university headquartered in San Francisco, California. It is a partnership between the Minerva Project and Keck Graduate Institute, a member of the Claremont University Consortium. The university has 6 campus around the world:"
"Fatima Zahra has received a scholarship to attend the college of Wooster. The College of Wooster is a private liberal arts college in Wooster, Ohio. It is primarily known for its emphasis on mentored undergraduate research and enrolls about 2,000 students. It has consistently ranked among top 100 universities worldwide"
"Soufiane received an offer from Hampshire College is a private liberal arts college in Amherst, Massachusetts. It was opened in 1970 as an experiment in alternative education, in association with four other colleges in the Pioneer Valley: Amherst College, Smith College, Mount Holyoke College, and the University of Massachusetts Amherst."
"At the age of 12, Mohamed Bilal Hammouti invented several electronic devices, some of which were linked to the coronavirus pandemic. He recently took part in an international competition and won first prize in the "engineers of the future" category."
"Amine received admission in over 6 U.S universities, and he has decided to attend Augustana College, a private Lutheran liberal arts college in Rock Island, Illinois. The college enrolls approximately 2,500 students. Covering 115 acres (46.5 ha) of hilly, wooded land, Augustana is adjacent to the Mississippi River."